I made my web-wide live debut on October 31, 2020.
Live Title: You Can Get a Driver's License to Pass the Elastic Certification Exam!
The 72-page PPT was prepared for more than a week, and several nights were prepared until the early hours of the morning.
Mainly summarizes
and thinks about all aspects of Elastic certification.
The inclusion outline is as follows <
ul class="list-paddingleft-2″> Introduction to the
Elasticsearch Knowledge PlanetIntroduction
to the Elastic Certification exam
Driving vs Elastic Certification Exam
Pass the Elastic Certification Exam Methodology
Episode

in one go

The first live broadcast, so it took a long time to prepare and practice.

Although Tencent Meeting repeatedly rehearsed the screen recording several times, when the actual live broadcast began, it was found that it was impossible to operate the screen recording. It's a pity.

However, after making a plan B, the video has been recorded in its entirety.
The live experience
good, a little nervous at first, and then let go.

After the live broadcast, I did a survey in the

WeChat group, and all the children's shoes who participated in the survey scored a perfect score of 5.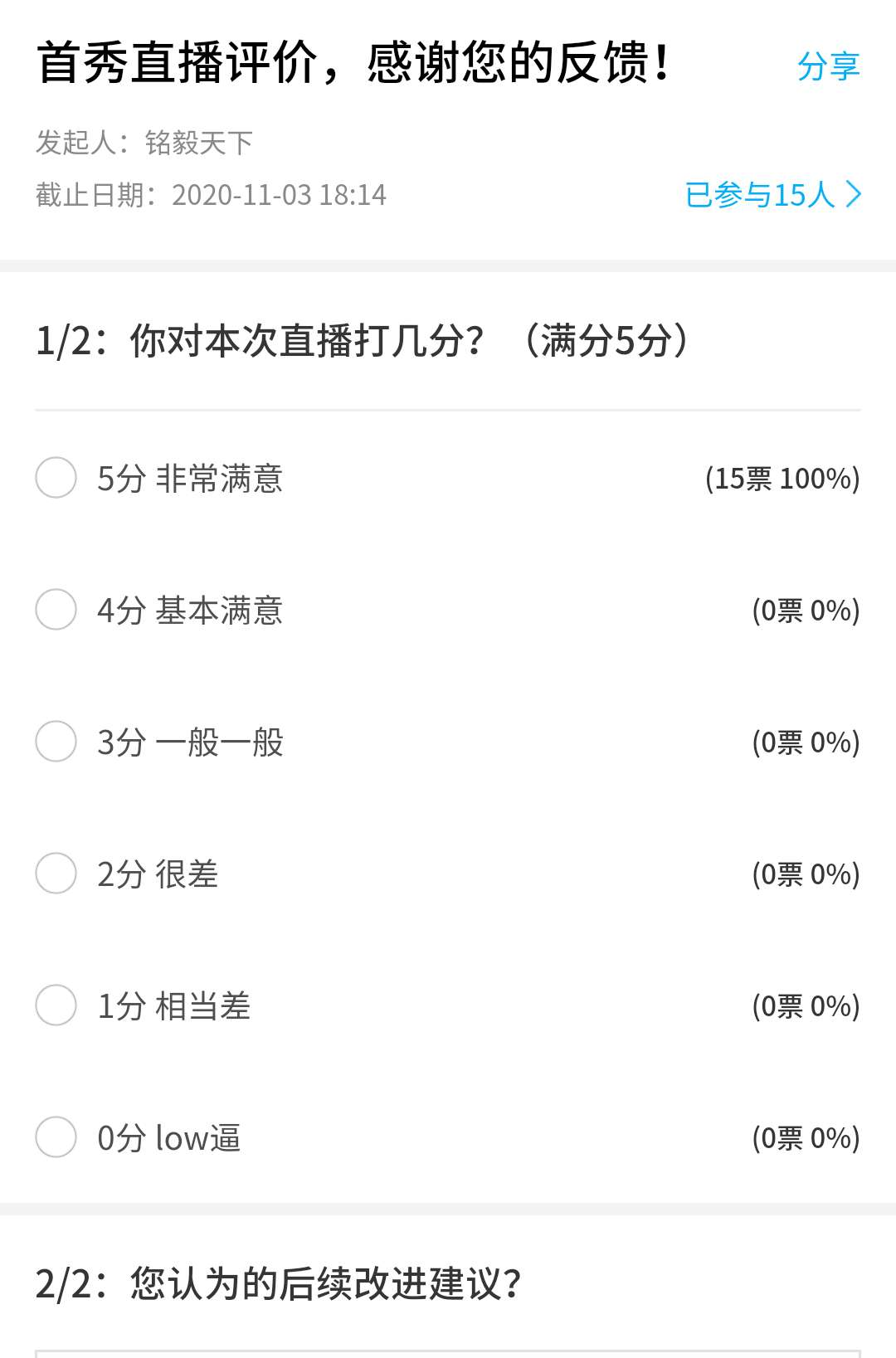 This was completely unexpected, I set 0-5 points to play in all segments.
I can only thank you all for your recognition.
It also boosted my confidence and self-confidence.
interactivity is far from incomparable through WeChat, planet, forum, etc., very cool!

Everyone's passion for learning also ignited my motivation. Keep up the hard work!
The following is the full content of the live broadcast PPT, welcome to leave a message for feedback and exchange.
Children's shoes participating in the live broadcast can leave a message about the shortcomings and areas that need to be improved this time, as well as your comments or suggestions, I will send you my heart!
PPT download address
Link: https://pan.baidu.com/s/1qWXWcpyJvkYWk60SaAIGrQ
extraction code: b583